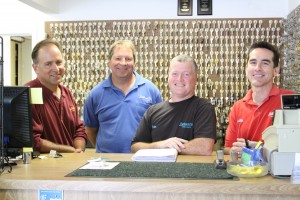 How many trips to the home center did it take to have your last key duplicated properly?
Back and forth 2 or 3 times? Lots of walking? Did you become frustrated and just give up?
At Orchard City Lock, we don't sell garden supplies, lawn furniture, hammers or rakes. We do however stock thousands of common and hard-to-find key blanks that can be duplicated for you while you wait-quickly and accurately. Not only will your duplicate keys work perfectly the first time, you won't have to walk half a mile to reach our front counter.
Orchard City Lock and Safe: Keys that work!
Keys for home and office
Auto keys- including the new generation of electronic transponder "chip" keys
Motorcycle keys
Barrel keys
Antique keys
Keys by code
Safe Deposit Box keys
Unusual and hard-to-find keys for almost anything.
If we don't have it, we'll get it for you!
Orchard City Lock and Safe provides custom solutions for your access control needs, including:
Digital locks
Keyless locks
Electromagnetic Locks
Proximity card readers and locks
Electric strikes
Remote releases
Timer driven locks
Access control can be as simple as a stand alone digital lock. It can also be a full featured system controlling hundreds of users with ID badges and dozens of doors with custom schedules, time zones and audit trail.
Access control can also offer the safety and convenience of a receptionists button to control employee and client access into secure areas of your business.
We utilize a wide variety of electronic components from leading manufactures including Von Duprin, Schlage, Adamsrite, Alarm Lock, Linear, Hes, and Securitron to name only a few.
Give us a call today to set up a free on-site consultation with one of our specialists to discuss your security needs.
Break the cycle of passing out keys, then re-keying again with a custom electronic security solution from Orchard City Lock and Safe.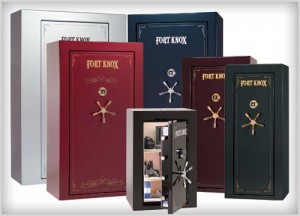 Orchard City Lock and Safe stocks a wide variety of safes to fit your needs and budget. Choose from a host of styles, colors, and unique security features. Come visit our showroom today and see why American Made Quality Safes By Fort Knox and American Security Products are always the best option for securing your valuables.
Gun Safes
Home Safes
Fire Safes
Burglary Safes
Data Safes
Wall Safes
High Security Safes
Commercial Safes
Depository Safes
Used Safes
Browse our line of Safes from these trusted manufacturers:
Fort Knox: Premium Safes and Vaults for your Home
SECURITY FOR PROPERTY MANAGERS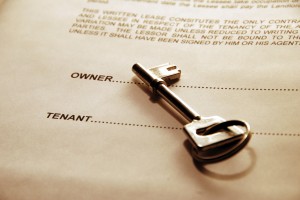 Fulfilling the unique needs of Property Managers has long been a specialty at OCLS. Through the years our client list has grown to include some of the largest Asset management firms in the San Francisco Bay Area. Give us a call to arrange a face to face discussion of your needs. We have many references available upon request.Some of the goods and services we offer include:
Keys Copied at our location while you wait
Contractor/Broker Lock Boxes- both digital and dial type
Key Storage Cabinets- from 8 to 800 keys
Restricted/Protected Key Systems- for total key distribution control
Eviction Re-key Services
Master Key Systems
Telephone Entry Systems
Door Repair/Replacement-Aluminum-Wood and Metal
Electronic Access Control
ADA/ Fire code compliance consultations
Pool Gate Security and Repair
Emergency Lock Out Services
Door Closer Installations and Repair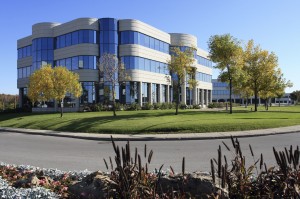 Commercial and Institutional security has long been a specialty at OCLS.  Below are just some of the products and services we offer. Call us today for a free on-site consultation of your facility's security needs. We have many references available upon request.
Key Duplication services at our location while you wait
Commercial Grade Door Hardware
Multiple and single door Electronic Access Control Systems
Master Key Systems
Fire Exit/Panic Hardware
Restricted/Protected/ High Security Key Systems
Keys made for office furniture
Specialty Padlocks
Hydraulic and Power Assisted Door Closers
Door Repair and Replacement-Wood-Metal-Aluminum
Key Cabinets
Data Storage Solutions
Custom Vault Doors